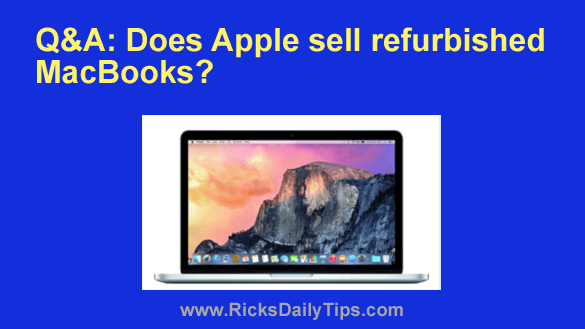 Note: The links in this post are affiliate links.
Question from Deaton:  My daughter is getting ready to turn 13 in a few weeks and I want to get her something really special for this very special birthday.
She's been wanting a MacBook, but the ones I saw in the store are really expensive so I'm thinking about getting her a refurbished one.
I've bought several refurbished Windows PCs in the past and mostly had great luck with them.
Does Apple sell refurbished MacBooks? And if they do, are they a good deal in your opinion? [Read more…]