Click here to sign up for my free Rick's Tech Tips Newsletter!
---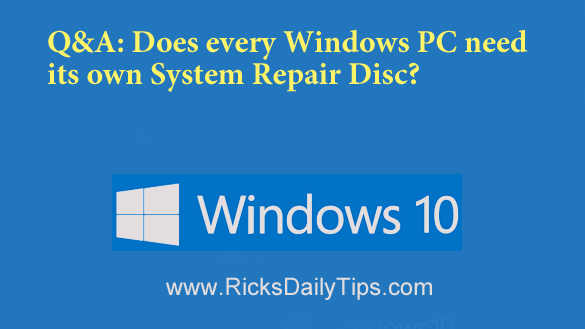 Question from Stephanie:  I'm the office manager for a medium-sized wholesale floral distributor.
Including myself, we have nine people working in our office, and each of us have identical Dell Business desktop computers.
These computers came with Windows 7 Pro but I upgraded all of them to Windows 10 bit back when the upgrade was free.
I've been creating weekly System Image backups for each computer but I just learned that I need to create a System Repair Disc too so if anything happens I'll be able to boot the PC to the Recovery Options screen.
My question is do I need to create a separate System Repair Disc for each of the nine computers or will the same one work for all of them?  [Read more…]