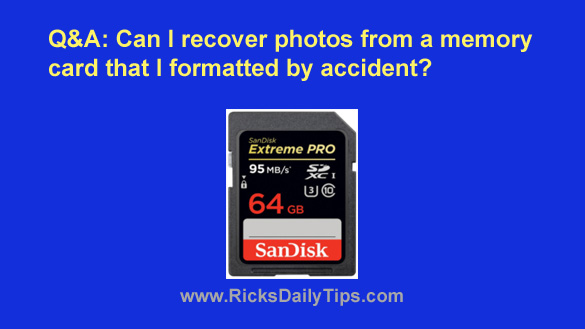 Question from Gabby H.:  Rick, I made a really stupid mistake and I'm hoping you can help me out of a jam.
I'm not a pro photographer or anything, but I do love taking pictures, and I take a lot of them.
I use my trusty Canon Powershot camera with two SD cards (I swap them out when the first one becomes full).
What happened is I accidentally formatted the wrong card and wiped out a ton of pictures that I really want to keep. Is there any way to get those pictures back?
Rick's answer:   [Read more…]