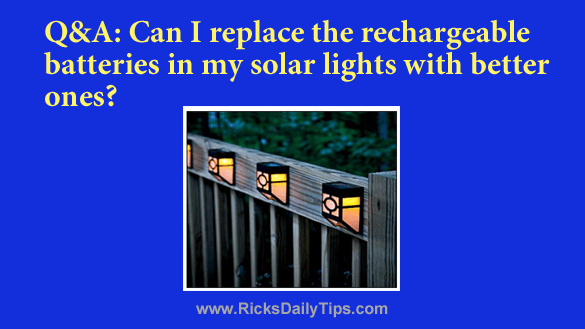 Click here to sign up for my free Rick's Tech Tips Newsletter!
---
Question from Sue:  I have 16 solar deck lights around the railing of my deck.
These lights are a little over a year old and their cheap AA rechargeable batteries now only last about an hour or so after the sun goes down.
I really like these particular lights so I'd prefer to replace the batteries instead of the lights themselves.
Can I safely replace the old rechargeable batteries in these lights with something like Energizers?  [Read more…]