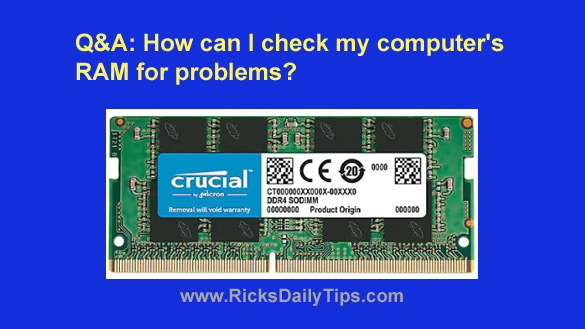 Question from Mac G.:  I have a four year old Acer laptop that recently started crashing to blue screens at random times.
A first it would only happen about once or twice a month but now they're popping up at least once a day.
I thought it might be a software issue so I followed your instructions for resetting Windows 10 but that didn't help. The blue screens continued popping up even with no programs installed.
My next thought is maybe my computer has a RAM chip that went bad.
First of all, what are your thoughts about the possibility of bad RAM being the problem?
And second, if you do suspect a RAM problem how's the best way to check the RAM to see if it's in fact bad?
Rick's answer:  [Read more…]