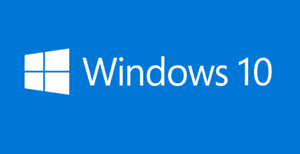 Has your Windows 10 computer starting freezing up or acting erratically?
Does a Windows feature that used to work just fine no longer work as it should?
A simple reset of your PC's Windows installation will often solve an irritating Windows issue that's difficult to solve any other way. 
What's more, you can even reset Windows without wiping out any of your user-created files such as photos, Office documents and such.
Important: If you choose to reset your PC but keep your files you'll still need to reinstall any programs and apps that didn't come pre-installed along with Windows 10. The reset will also wipe out any Settings changes you have made and any hardware drivers (printer drivers, etc.) that are currently installed.
It's pretty easy to reset your Windows installation in Windows 10. Just follow the steps below:
1 – Click Start.
2 – Click the Settings icon (it looks like a "gear" or "cog").
3 – Click Update & security.
4 – Click Recovery.
5 – Click the Get Started button under the "Reset this PC" option.
6 – If you wish to reset Windows but keep your user-created files, select Keep my files. Alternatively, if you want to wipe out everything and start over from scratch, select Remove everything.
7 – Follow the prompts on the screens that follow.
That's all there is to it. Regardless of which option you select in step 6 you should end up with a fresh installation of Windows 10 after the reset procedure is completed.
Bonus tip #1: Want to learn all the ins-and-outs of Windows 10? Get Windows 10 for Dummies, a fantastic book that's chock full of informative, yet easy-to-understand tips and tricks for using Windows 10.
Bonus tip #2: Want to make sure you never miss one of my tips? Click here to join my Rick's Tech Tips Facebook Group!
---
Do you have a tech question of your own for Rick? Click here and send it in!
If you found this post useful, would you mind helping me out by sharing it? Just click one of the handy social media sharing buttons below.