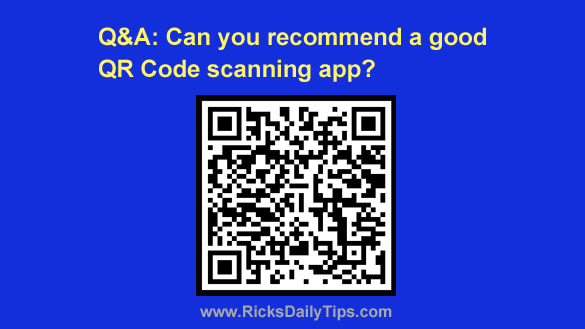 Question from Darla:  I hope you can help me, Rick.
I gained some weight over the last few years, and it's really starting to affect my health.
I recently decided to start working out and eating better to try to get back to my "normal" weight.
One of my friends suggested that I download a QR code scanning app so I can get the nutrition info for the foods on restaurant menus.
Can you recommend a good QR code scanning app for my phone? It's an Android.  [Read more…]