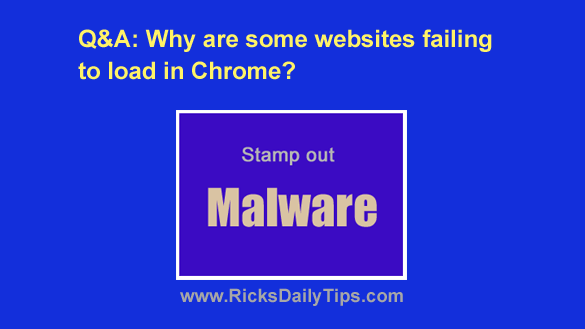 Question from Kenny:  About six months ago I bought a Toshiba laptop with Windows 10 on it.
Everything worked great until three days ago when Chrome started failing to load certain websites.
Some sites load normally, but then other sites get redirected to completely different sites when I click on their links.
Still other sites won't load at all. The only thing I get is a white error screen.
I tried clearing the browser history and when that failed to fix it I even removed Chrome and reinstalled it. But the problem is still there.
Can you tell me what's wrong and how to fix it?
Rick's answer:  [Read more…]