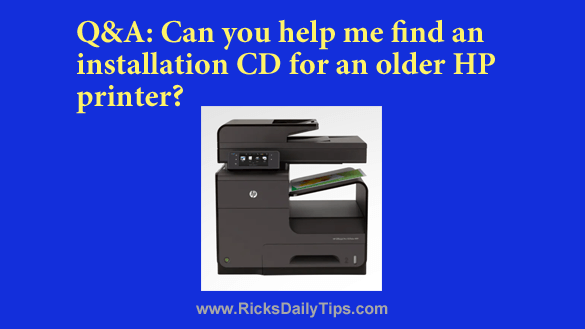 Click here to sign up for my free Rick's Tech Tips Newsletter!
---
Question from Alice:  My boss just bought a new multifunction printer to replace the HP Officejet Pro X576dw printer that we've been using in the office for years.
The old one is still working well and he asked me if I wanted it. I jumped at the chance!
I really love this printer because I'm very familiar with it and I know how to use all its features (like I said, I've been using it for years).
The problem I'm having is we've lost the CD the printer software came on so I can't install the printer driver and other software onto my computer (Dell Inspiron desktop with Windows 10).
Do you know of a place where I might be able to buy a replacement CD for this printer? [Read more…]