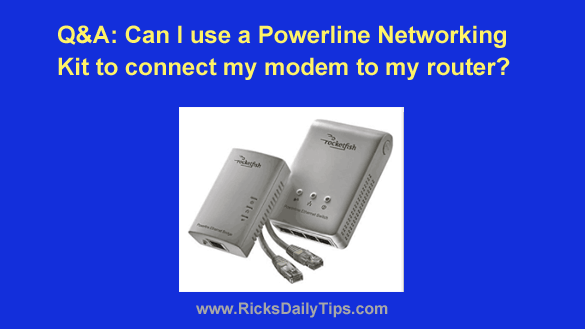 Note: The links in this post are affiliate links.
Question from David K.:  My wife and I just bought a two story house that's pretty large and the WiFi signal won't reach all the bedrooms on the second floor.
I'm certain that moving the cable modem and wireless router from the den to someplace near middle of the house would do the trick, but that would require having the cable company come out and run a new wire.
I'd rather not do that if I can possibly avoid it.
I read your post about powerline networking kits and I was wondering if I can use one of those to connect the modem to the router. That way I could leave the modem in the den and place the router somewhere in the middle of the house.
Your advice on on this matter will be greatly appreciated. Thank you!
Rick's answer:   [Read more…]