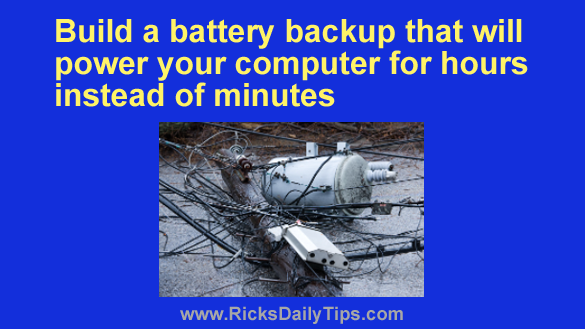 Note: The links in this post are affiliate links.
Regular readers of this blog know I'm a huge proponent of Battery Backup devices.
Truth be told, they are absolutely essential if you live in an area that's served by an unreliable power grid, especially if you work from home and need to keep your computer gear up and running during frequent outages.