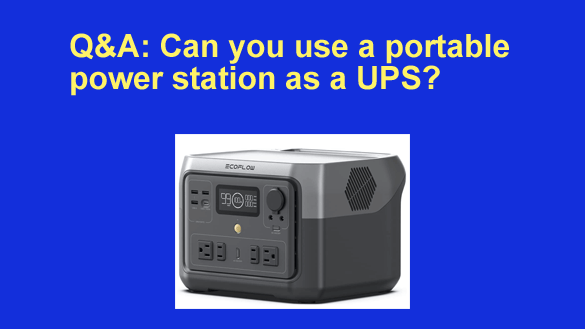 Note: The links in this post are affiliate links.
Question from Roland:  I'm hoping you can answer some questions for me about portable power stations.
The power went off on my street and stayed off for over 7 hours. My almost new 1,000 watt UPS only kept my computer and monitor running for about an hour.
My cousin (who is also my neighbor) has a 500 watt Jackery portable power station and he said it kept his computer running for over 5 hours, and his computer has a bigger monitor.
Like I said before, I have three questions:  [Read more…]