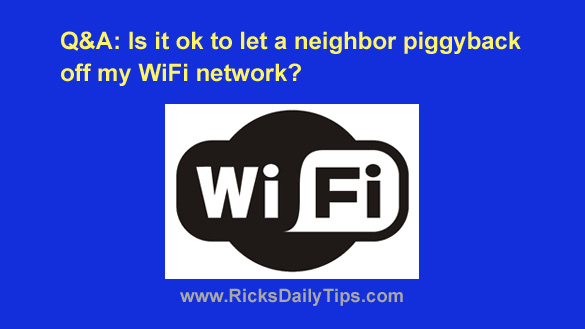 Question from Mallorie:  I need some advice Rick, and it's sort of a touchy situation.
We live in a duplex and our neighbor has a 14 year old son who bought a Straight Talk phone from my daughter.
The thing is she didn't reset the phone before she sold it to him because he said he'd like to just take over her phone number, and she said that would be fine.
This phone still automatically connects to our WiFi network, and I know for a fact that he uses our WiFi a lot because he told my daughter that he does.
My question is do you think he could cause us any problems by piggybacking off of our wireless network?  [Read more…]