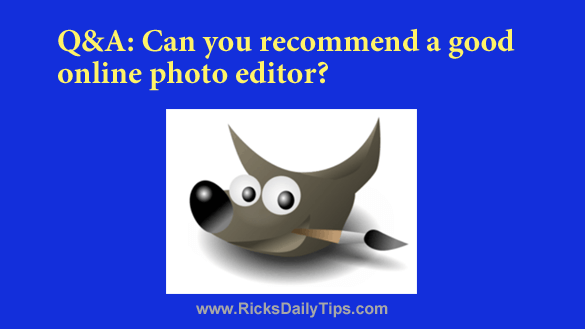 Click here to sign up for my free Rick's Tech Tips Newsletter!
---
Question from Roger:  Hi Rick. I'd love to have your advice on a good online photo editor.
I have Photoshop Elements on my desktop computer at work, and I use it a lot. I also need to have some way of editing a photo every now and then on my laptop.
The thing is I just can't justify paying $100 for another copy of Elements. Is there a good free online photo editor that you feel comfortable recommending?
Rick's answer:   [Read more…]