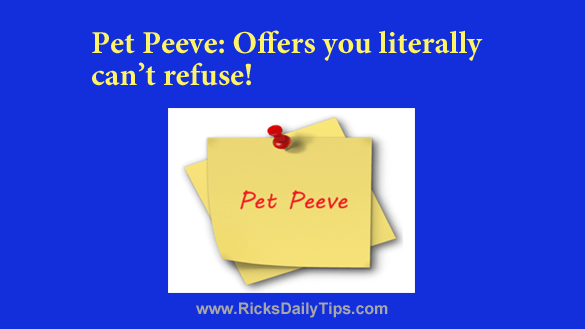 Click here to sign up for my free Rick's Tech Tips Newsletter!
---
Warning: Rant ahead…
Regular readers of this blog know that I love recommending free software that's truly useful every chance I get.
These days some of the best software around can be downloaded at no cost whatsoever.
That being said, a disturbing new type of "ad" has started popping up while using some free programs and apps. I call these annoying ads "offers that you literally can't refuse", and they work something like this:  [Read more…]