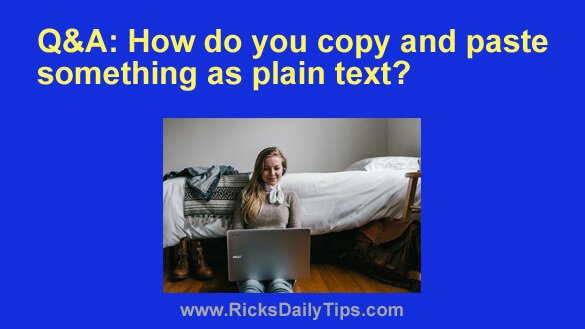 Question from Amber:  Hi, Rick. I hope you can help me with something.
I write a blog about contests and giveaways, and I'm always copying and pasting snippets from other websites into my own blog posts.
The problem I'm having is when I copy a snippet of text with Ctrl+C and then paste it with Ctrl+V, any formatting (bold, italics, web links, etc.) are pasted into the document along with the text.
To get around that I've been pasting the snippet first into Notepad, then copying it again from there and pasting it into my WordPress editor window. Is there a better way? [Read more…]