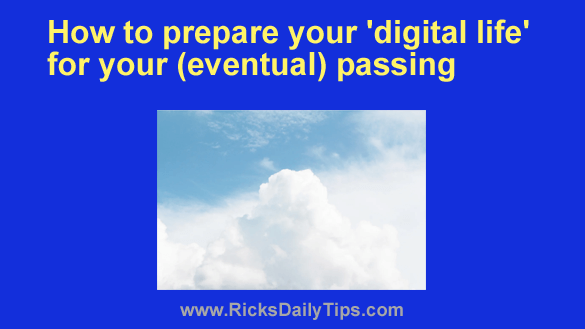 If you're like most folks you probably don't spend a lot of time thinking about what will happen after you pass away.
After all, that isn't the most pleasant of topics.
But taking a few minutes to prepare now can make things a lot easier on your loved ones when that sad day finally arrives.
And arrive it will since no one lives forever.
Chances are you've already made a few preparations such a writing a will and purchasing life insurance, but it's also important to prepare your "digital life" for that fateful day.  [Read more…]