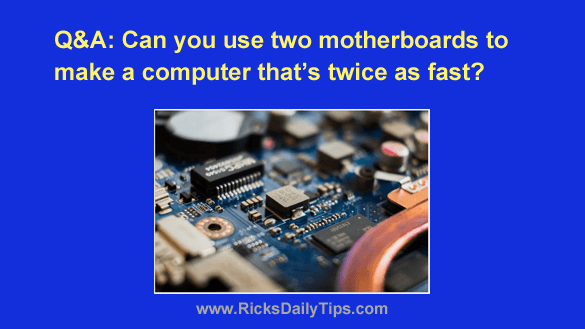 Question from Kyle:  I won a storage auction and there were four identical desktop computers in there.
I hooked them up and found they all work.
I know these are old, slow machines. That got me to thinking.
Would it be possible to install the motherboards from two of these computers in a custom case and have them work together as a single computer that runs twice as fast as one of them runs?
Rick's answer:  [Read more…]