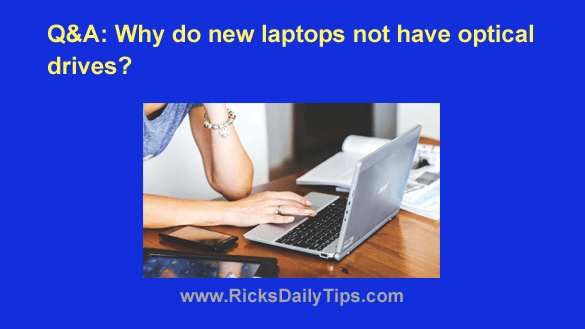 Note: The links in this post are affiliate links.
Question from Linda:  I'm looking for a new laptop Rick and I've noticed that most of the new ones on the market today don't come with an optical drive.
I have hundreds of CDs and DVDs that are filled with photos that I need to access on occasion so my new laptop needs to have a DVD drive.
I know I can buy an external DVD drive, but I'd prefer to have it built-in.
Why on earth are they making laptops without optical drives? [Read more…]