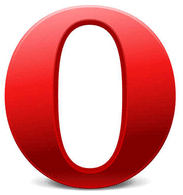 Question from Callen W.:  I really need your help Rick. I followed your advice and installed the Opera browser so I could use the built-in VPN.
Everything worked perfectly for a couple of days, then Opera started hanging up and no websites would load.
I noticed that the VPN button in the address bar was white instead of blue so I clicked on it and saw that the VPN was turned off and trying to connect.
Every time I try clicking the button to turn the VPN on it says "Connecting" but it never connects.
I did some research and saw where someone said it could be a conflict with my antivirus software. I temporarily disabled AVG Antivirus and sure enough, the VPN connected just fine and websites started loading with no problem.
The problem is when I re-enable AVG the connection issue comes back after a little while.
I've used AVG for years and I'd rather not have to give it up just to use Opera and its built-in VPN. Is there something I can do to make Opera and AVG work together?
Rick's answer:   [Read more…]