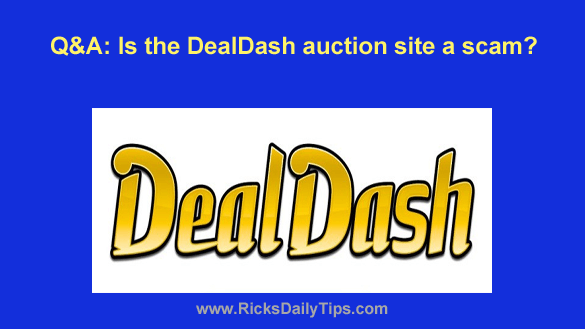 Like my tips?  Click here to sign up for my free Daily Tech Tips Newsletter and you'll never miss one!
---
Question from Tammy:  I've been seeing a lot of commercials for the auction site DealDash lately.
They sure make it sound tempting but it seems to me like it has to be too good to be true.
I'd like to know your opinion about it. I've had pretty good luck on Ebay but the great deals mentioned in the DealDash commercials have me intrigued.
So my question is do you think DealDash is a scam or can you really get great deals on there?
Rick's answer:   [Read more…]