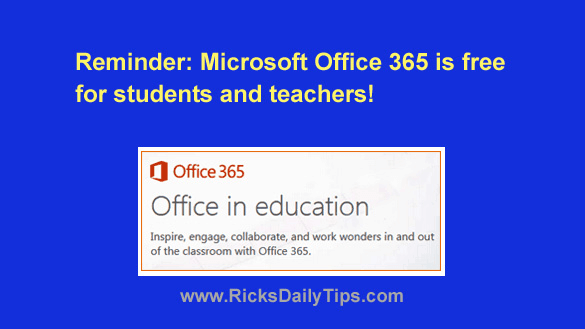 This is just a reminder that students and teachers can use Microsoft Office 365 for free thanks to an awesome program called Office 365 Education.
In a nutshell, if you meet the requirements of the program, you can download and run MS Office 365 on your PC, Mac and mobile devices without having to lay out any cash whatsoever.
There are no complicated hoops to jump through to sign up for the Office 365 Education program. In fact, all that's required to qualify is a verifiable and valid school-supplied email address.
Truth be told, you don't even to have go through your school to sign up since you can easily do it yourself once Microsoft has verified the email address you use to apply for the program.
This is what you'll get if you qualify and sign up for Office 365 Education: [Read more…]