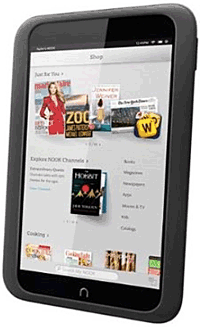 Question from Cassie:  Hello Rick. I have a Nook HD and I like it pretty well. I'd really like to buy a Kindle Fire HD but it'll be a while before I can afford one.
In the meantime I really need to be able to take screenshots on my Nook HD every once in a while and email them to my friends. I'm pretty sure this can be done but I can't figure out how to do it. Can you tell me?
Rick's answer:  The Kindle Fire HD is a fantastic tablet Cassie, but the Nook HD is a good one as well. I hope yours continues serving you well until you're ready to buy your Kindle. When that time comes, you might want to check out the Kindle Fire HDX as well as the regular HD model.
To answer to your question, it's actually pretty easy to capture a screenshot on your Nook HD. Here's how to do it:  [Read more…]