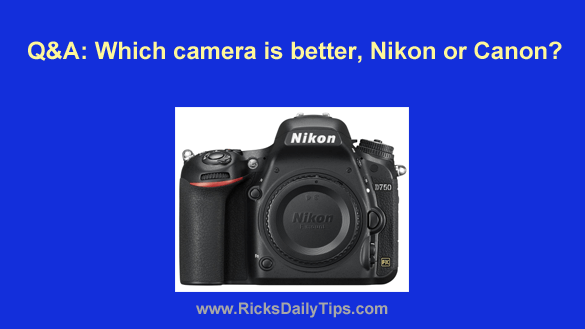 Note: The links in this post are affiliate links.
Question from Michael S.:  Rick, I have a question for you about cameras. Which brand is better, Nikon or Canon?
My daughter is wanting to get more deeply into photography and I need to buy her a DSLR. Some people are saying to get her a Canon and others are saying Nikon.
We don't have a clue who to believe because I don't know the first thing about DSLRs. I trust your judgement, so between Canon and Nikon, which do you think is the best?
Rick's answer:  [Read more…]