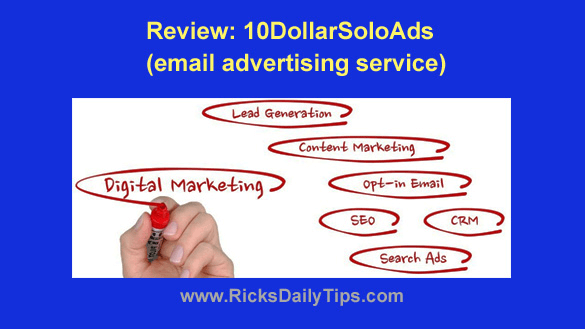 If you're a blogger you're probably always on the lookout for opportunities to boost your blog traffic.
After all, more traffic results in more conversions (sales, advertising revenue, email signups, etc.), right?
Well, I recently began researching ways to boost the traffic to RicksDailyTips as well, and one of the tools I stumbled across is a service called 10DollarSoloAds.
This post is a review of my experience with them.