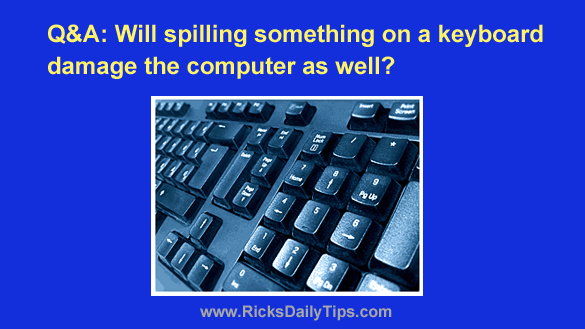 Note: The links in this post are affiliate links.
Question from Kayla T.:  I spilled a large glass of coke all over my keyboard Rick.
After I saw what I had done I immediately unplugged the power cable from the computer and disconnected the keyboard from the USB port.
I'm not worried about the keyboard since they're so cheap, but it's the tower that has me worried.
Do you think I can just buy a new keyboard and plug it in or do you recommend having the computer checked out by a repair shop first to make sure it's not damaged?
Rick's answer:   [Read more…]