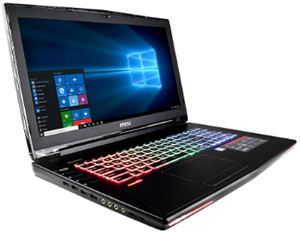 Gaming laptops are getting more powerful all the time, even as their prices continue to drop.
A perfect case in point is the awesome new CUK MSI GT72VR Dominator Virtual Reality Gaming Laptop.
To be blunt and straight-to-the-point, this machine has just about everything a serious gamer could want in a laptop. It's even VR-ready right out of the box!
This is quite simply one powerhouse of a machine. Let's take a quick look at the specs:  [Read more…]