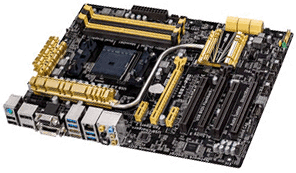 Question from Glenn P.:  I have a couple of questions for you Rick. My desktop computer is a Gateway, but Belarc Advisor says the motherboard was made by ASUS.
Question 1: Did I get ripped off when I bought this computer? I'd hate to think that a company like Gateway would pull a fast one on their customers.
Question 2: If not, is ASUS a good brand?
Rick's answer:   [Read more…]