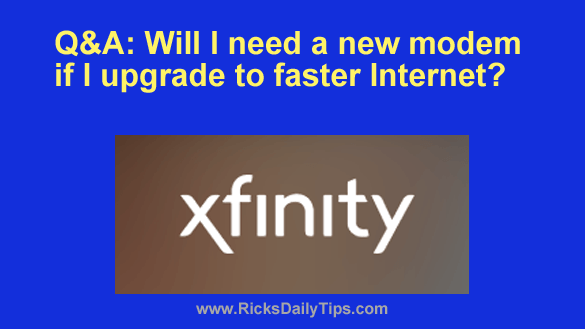 Question from Rod:  I received a flyer in the mail from Xfinity saying everyone in my area now has the option to upgrade our Internet service to 1200Mbps with virtually no increase in the monthly charges.
I'd love to do that because that would be a huge increase from the 200Mbps I'm getting now, but I can't afford to buy a new modem.
I bought the modem I have now four years ago and it's still working great.
My question is will I need to buy a new modem in order to get the full 1200Mbps speed that comes with this new plan?  [Read more…]