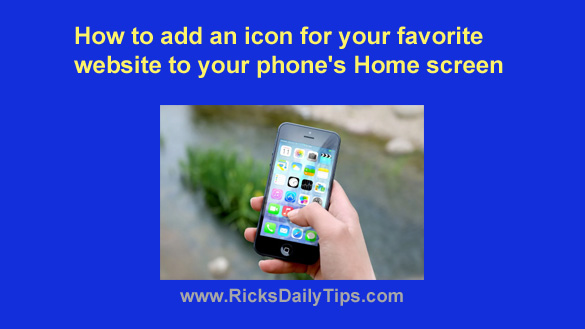 Do you have a favorite website that you visit on a regular basis with a browser on your smartphone?
If so, you probably have that site bookmarked in your browser so you can quickly launch it whenever you want to visit it.
But did you know you can actually place an icon for your favorite site(s) right on your phone's Home screen?