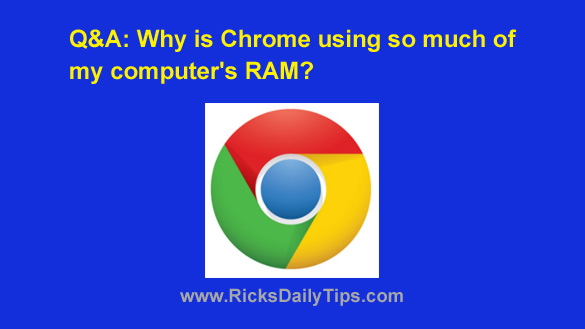 Question from Keith:  Hi Rick. I'm having a computer problem that I hope you can help me fix.
I have a Dell desktop computer that's running Windows 10 Home.
This machine has 8GB of RAM which seems like it should be plenty, but I've started getting frequent "Low Memory" warnings.
When I open the Task Manager I see that there are over two dozen Chrome processes running, and every one of them is using a big chunk of of RAM.
Even if I only have a couple of Chrome tabs open I still see a bunch of Chrome processes eating up lots of RAM! Is this normal? If not, what can I do to fix it?
Rick's answer:   [Read more…]