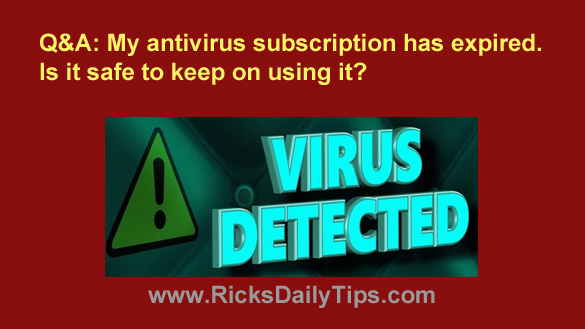 Question from Jimmy:  A few months ago I bought a new laptop that came with McAfee Antivirus pre-installed on it.
I thought it was the real McAfee program but apparently it was just a trial version because this morning I got a notice saying the trial subscription had expired.
I tried to uninstall it so I could install Avira but I can't get it to uninstall. It gives me an error every time I try to remove it.
My question is would it be safe for me to keep using the McAfee program that's installed on my laptop even though it's expired? [Read more…]