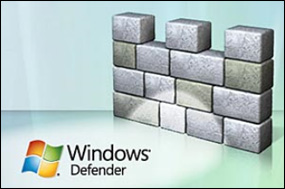 Question from Ellis:  My friend talked me into installing the trial version of Emsisoft Internet Security and I ended up not liking it.
I uninstalled it from my computer last night and now I can't get Windows Defender to start up. Is there something else I need to do besides just uninstalling the Emsisoft program?
Rick's answer:  Ellis, this is a fairly common issue when removing antivirus programs.
The removal process usually completes just fine, but occasionally just enough traces of the deleted program will remain behind to trick Windows Defender into thinking it's still installed.
Windows Defender automatically disables itself when it detects that a third-party antivirus program has been installed, and as long as it thinks the other program is running you won't be able to enable it.
Luckily, there's a simple fix for this: Simply download and run the handy Emsiclean utility from this page on the Emisoft website. You'll find the link in the body of the article.
After you have downloaded and ran the cleaner utility, simply restart your computer and try turning Windows Defender back on. It should work just fine after the reboot.
I hope this helps Ellis. Good luck!
Update from Ellis:  It worked Rick. Thanks for your help.
Bonus tip: Our friends at PingZic have put together an in-depth overview of the best free and paid antivirus programs for 2017. Check it out!
---
Do you have a tech question of your own for Rick? Click here and send it in!
Want to help spread the word about my tips? Just click one of the handy social media sharing buttons below: