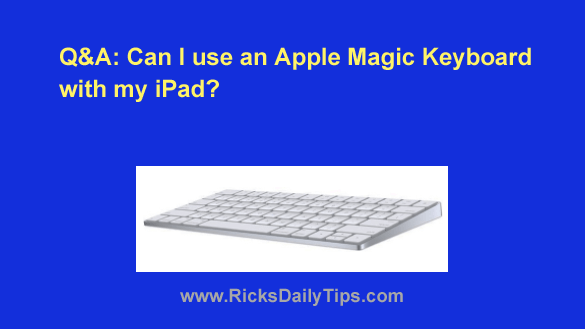 Note: The links in this post are affiliate links.
Question from Sylvia:  I've been wanting to get a full-size keyboard to use with my iPad.
The thing is I want a really good quality keyboard but I can't afford to spend a lot on it.
I just found out that a co-worker of mine has an almost new Apple Magic Keyboard that she's wanting to sell for $30.
My question is will that keyboard work with my iPad? [Read more…]