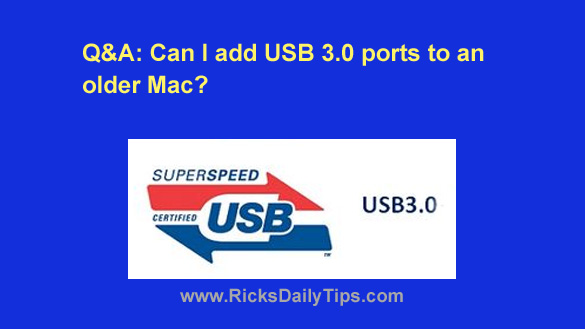 Note: The links in this post are affiliate links.
Question from Shelley Y.:  Hi Rick. I read your article about adding USB 3.0 ports to a PC and I was wondering if they can be added to a Mac too?
My computer is an older Mac Pro MC560LL/A and it only has USB 2.0 ports. I'd really like to be able to use a USB 3.0 hard drive with this computer.
My question is can I add some USB 3.0 ports to my Mac Pro?
Rick's answer:  [Read more…]