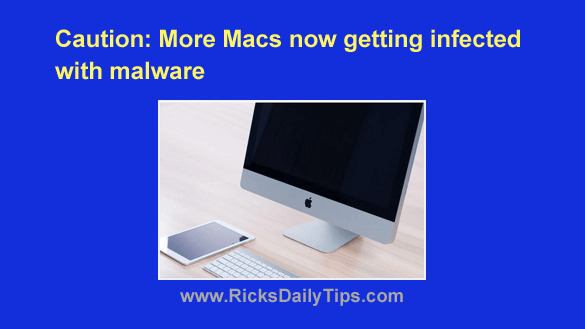 For years, Mac owners were led to believe that their computers were immune from malware infections.
In fact, if you asked them for an opinion on the best anti-virus protection, chances are the response would be "Buy a Mac".
But the truth is Macs were never immune from "catching" malware at all.
The malware developers simply chose to concentrate their efforts on the much larger pool of Windows machines instead in an effort to get "more bang for the buck".
Sadly, that's no longer the case.  [Read more…]