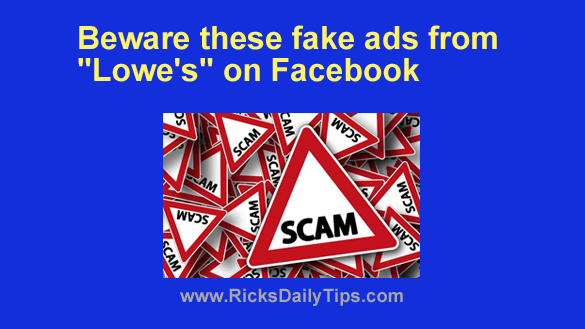 If you use Facebook you've probably started seeing ads that appear to be from Lowe's Home Improvement offering to sell lawnmowers at ridiculously low prices.
I'm talking lawnmowers that sell for as much as $800 being sold on "clearance" or via a "Flash sale" for $99.
I checked into these "offers", and as expected, they are all scams.
Here's an example of a fraudulent (and very dangerous) sponsored post that just popped up in my Newsfeed:  [Read more…]