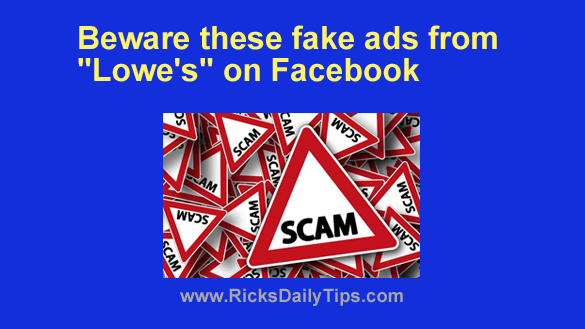 If you use Facebook you've probably started seeing ads that appear to be from Lowe's Home Improvement offering to sell lawnmowers at ridiculously low prices.
I'm talking lawnmowers that sell for as much as $800 being sold on "clearance" or via a "Flash sale" for $99.
I checked into these "offers", and as expected, they are all scams.
Here's an example of a fraudulent (and very dangerous) sponsored post that just popped up in my Newsfeed: 

And here's a regular display ad that's popping up in the right sidebar: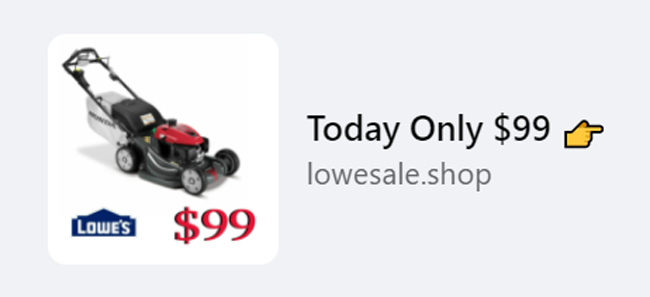 Looks like a great deal, right?
Well, these ads are fake and so are the websites they link to.
Here's a screenshot from the fake lowesale.shop website the second ad will take you to: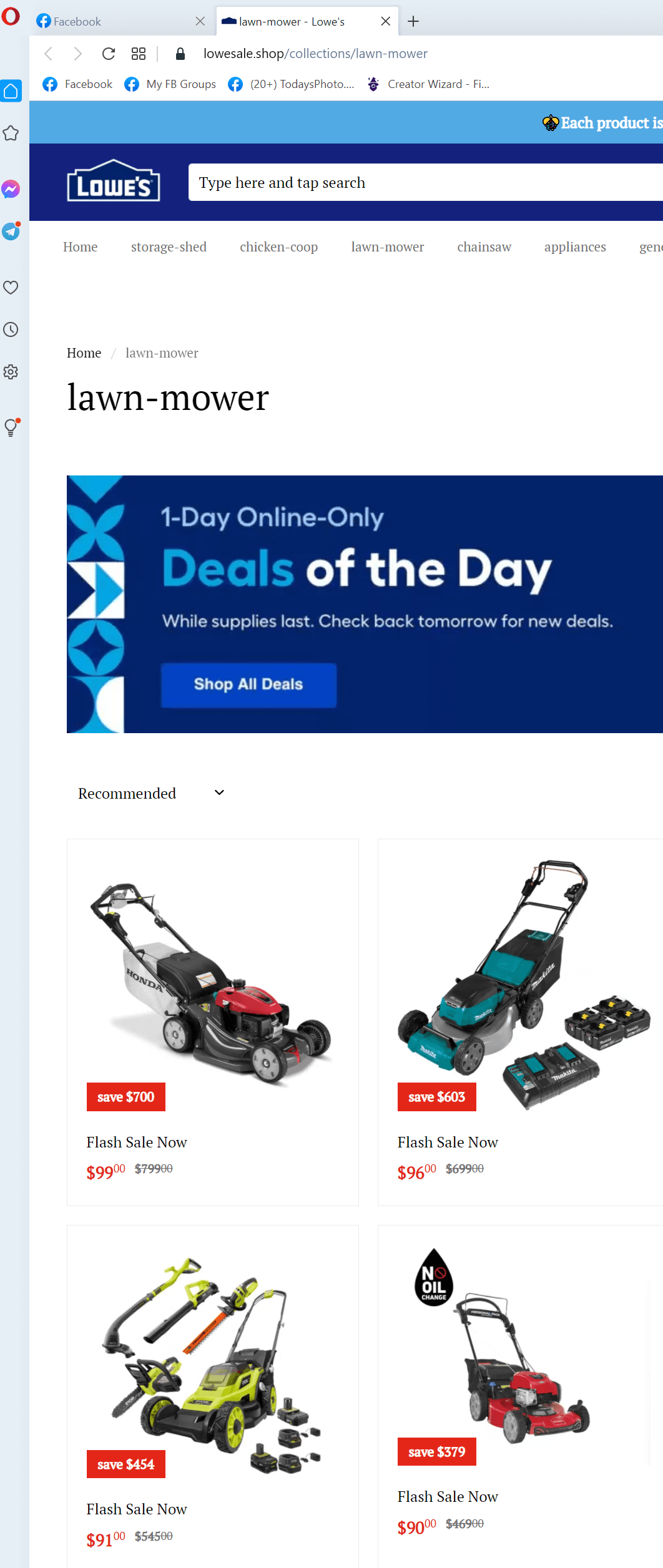 If you have ever shopped for a lawnmower at a Lowe's store or on the official Lowe's website you know they simply don't sell lawnmowers for $99 – and that includes the closeouts and "flash sales".
I chatted with a Lowe's customer service rep via their official website to ask if they were aware of these scams, and surprisingly they weren't.
The rep I spoke to said he'd pass the info on to the appropriate department so they can complain to Facebook and have the fraudulent ads taken down, but I wouldn't hold my breath waiting for that to happen.
These scammers aren't from the United States (the one behind the fake lowesale.shop is from Thailand) so they're pretty much insulated from American law enforcement.
What's more, they create new fake Lowe's websites and new Facebook ad accounts every day. When one is taken down they simply move on to another one and place a new ad.

Bottom line: I strongly recommend that you not interact with any "Lowe's" ads you see on Facebook unless they were posted by the verified Lowe's Facebook page.
Look for the blue verification checkmark like the one in this screenshot: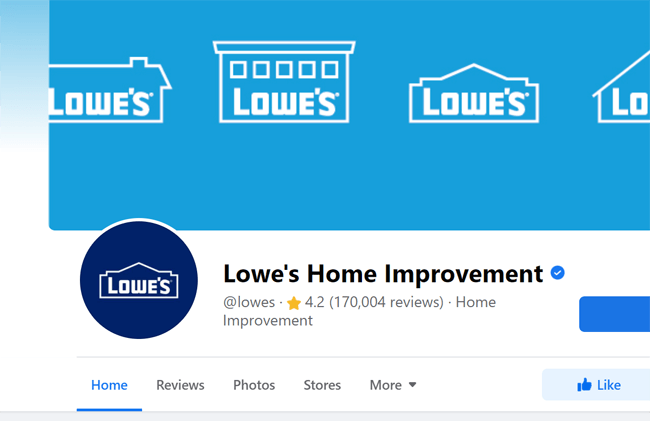 Enjoy your time on Facebook, but stay safe.
If you see on one of these fake lawnmower ads that appears to be from Lowe's, simply ignore it and move on.
---