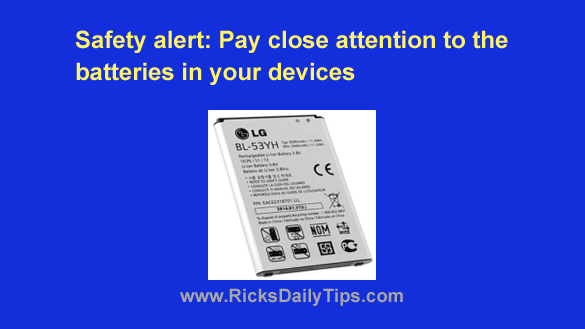 You probably heard about the trouble Samsung had a few years back with the batteries in their devices exploding and/or catching fire since it was all over the news at the time.
Well, I have something to tell you: This problem isn't limited just to Samsung devices.
Truth be told, the lithium ion battery in any device can explode and/or catch fire if the conditions are right.