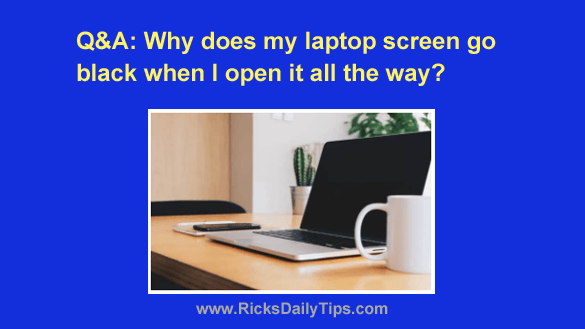 Question from Amanda:  I need your advice, Rick.
My 14 month old laptop has started acting really weird and the warranty expired two months ago.
If I open the lid past half way the screen goes black just like I had turned it off. The computer is still running though.
The really odd thing is the screen doesn't come back on until the lid is almost completely closed again.
I have three questions for you.  [Read more…]