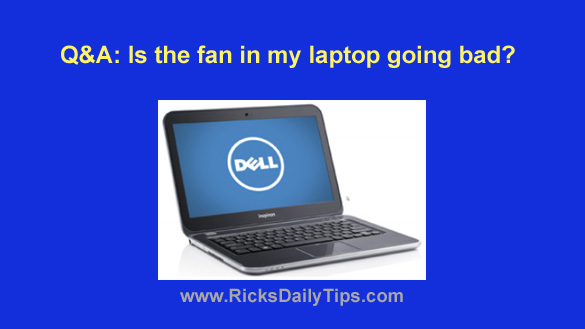 Note: The links in this post are affiliate links.
Question from Erica: I have a question about the cooling fan in my Dell laptop.
When I'm using the laptop I rarely hear the fan at all.
However, when my son is playing his games the fan speeds up for several seconds and then slows back down at random times.
It sounds really awful when it speeds up like that.
My question is do I need to have the fan replaced?  [Read more…]