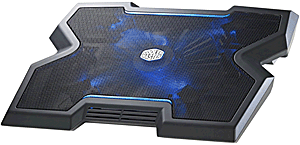 Question from Jarrod:  I have an Alienware gaming laptop that I really love, but there's one problem that I've always had with it.
This laptop gets really hot after I've been playing a game for about half an hour and I'm afraid it's gonna end up getting fried.
Do you think the cheap laptop cooling pads sold at Walmart would keep this laptop from over-heating when I play a game for a long time?
Rick's answer:   [Read more…]