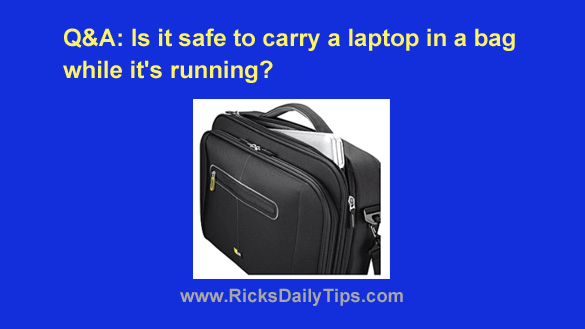 Question from Carla:  Is it safe to leave a laptop running in it's laptop bag while I'm on my way to work?
I often find myself finishing up a project at the last minute and leave my computer running and crunching numbers during my commute.
A co-worker told me it's a bad idea to carry a laptop while it's running. Is she right?
Rick's answer:  Yes, I'm afraid your co-worker is right, Carla.
Laptops need proper air circulation or else they'll eventually overheat and burn up. The damage done to the internal components can be gradual, but if they keep over-heating they WILL fail at some point.  [Read more…]