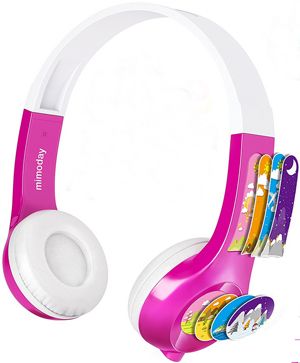 It seems like every youngster I see these days is listening to educational recordings, cartoons and music through a pair of headphones, and the volume is often loud enough for me to listen right along with them.
Unfortunately, listening to audio that's too loud will cause many children to end up with significant hearing loss by they time reach adulthood.
But it doesn't have to be that way. A pair of quality volume-limiting headphones can protect your children's hearing while still allowing them to fully enjoy they're listening activities.
I've tested several models of these special kids' headphones in the past couple of years. Most of them worked pretty well, but I recently had the opportunity to check out a pair that stands out above the rest.  [Read more…]