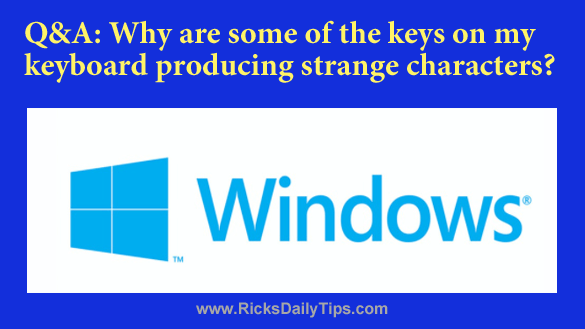 Click here to sign up for my free Rick's Tech Tips Newsletter!
---
Question from Phillip W.:  Rick, I have a Dell laptop with Windows 7 on it and I need your help fixing a problem I'm having with it.
I downloaded a game from a free games website and now some of the keys on my keyboard produce strange characters when I press them.
The letters look normal but they have various punctuation marks added to them almost like I'm typing in a foreign language. How can I fix this?
Rick's answer:   [Read more…]