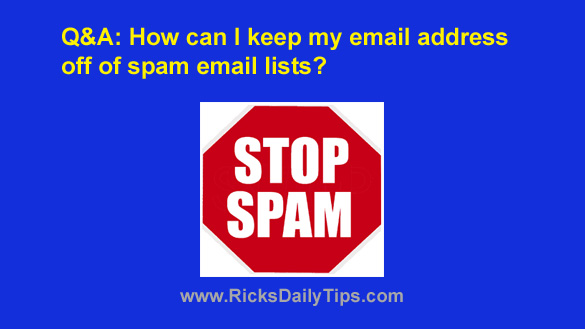 Question from Lisa:  My email account is receiving so much SPAM that I'm ready to ditch it and set up a new one.
Is there a trick for setting up an email address so that it won't end up on some spammer's email list?
Would something like putting numbers in the middle or along the lines of [email protected] work?
Rick's answer: [Read more…]