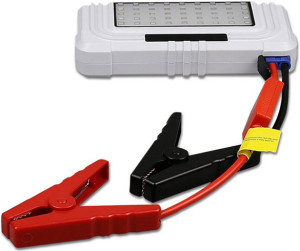 I review a lot of products on my blogs, and it isn't often that an item makes me say "WOW!!!"
Well, let me take a few moments to tell you about one that did.
I just finished testing the Coolreall BOX21 Mini Portable Car Jump Starter & Power Bank Set, and let me tell you – it simply amazed me!
I can easily hold this thing in my open hand, yet it packs more than enough power to jump start most any car on the road today.  [Read more…]