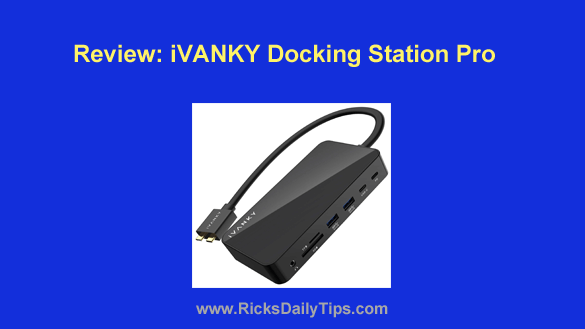 Apple's MacBook Pro and MacBook Air lines of laptops are excellent machines, but one of their few major negatives for many users is the lack of I/O ports.
For some people this isn't really an issue, but for lots of others it's a huge deal because of all the legacy USB gadgets they'd love to use with their machines.
This has led to a boom in external docking stations that expand the MacBook Pro and Air's existing ports into several, while also adding extra capabilities.
I've had the opportunity to check out several of these devices, and today I'm going to tell you about a fantastic new docking station from the folks at iVANKY.