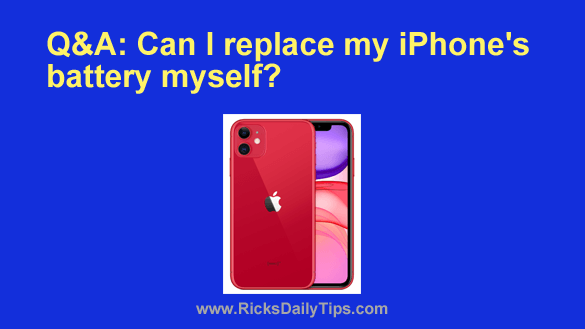 Note: The links in this post are affiliate links.
Question from Pam:  Rick, I have recently gotten a new iPhone so I'm giving my old iPhone 11 to a friend.
I have wiped it clean, so I am good there. But now the battery is not staying charged much at all.
I've heard that you have to take an iPhone to the Apple store to have the battery changed, or they would give you a new phone.
Well, with my experience I'm pretty sure I can change it myself if I order a battery, and it'll be cheaper too.
With your knowledge, do you think I should to take this phone to an Apple store to have the battery changed, or can I do it myself? [Read more…]