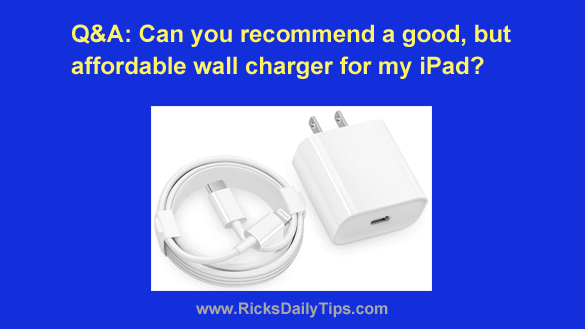 Note: The links in this post are affiliate links.
Question from Denise O.:  I recently returned home from vacation and discovered that I'd left the charger for my iPad in our hotel room.
I know I had it at the hotel because I used it there, but when I called the hotel they said it wasn't there. I guess I'm gonna have to buy one.
Can you recommend a good, but affordable replacement iPad charger?
I'd love to find one that works well and won't damage my iPad, yet costs as little as possible (is that too much to ask? lol).
Rick's answer: [Read more…]